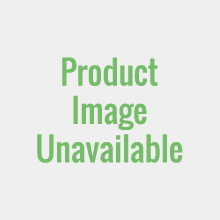 Privacy Evaluation for Apple School Manager
Last updated March 17, 2021
Overview
Apple School Manager is a free web-based service that has everything technology managers need to deploy iPad and Mac in schools. Apple School Manager lets you buy content, configure automatic device enrollment in your mobile device management (MDM) solution, create accounts for your students and staff, set up class rosters for the Schoolwork and Classroom apps, enable progress recording in Schoolwork, and manage apps and books for teaching and learning.
The Schoolwork app allows teachers and students to share instructional materials, review student progress, and provide instant feedback, empowering teachers to personalize instruction. When a school enables progress reporting for Schoolwork in Apple School Manager, student progress data is shared only for activities a teacher specifically assigns, and only when students are using their Managed Apple ID on their device. Parents can view their child's progress information by opening Schoolwork or visiting Settings on their child's iPad. The Classroom app enables teachers to manage student iPad devices in the classroom and helps them guide students through a lesson. Classroom manages devices only while students are physically present during class time. It doesn't store data or allow control after the class ends.
Apple School Manager can be accessed through its website. The Privacy Policy and Terms of Use used for this evaluation can be found on Apple School Manager's website. This evaluation only considers policies that have been made publicly available prior to an individual using the application or service.
Additionally, other relevant policies used for this evaluation include:
Safety
The terms state in order to ensure that schools providing devices to students are only enabling use for the purposes of education, Apple disabled certain features and functions of Managed Apple IDs. In addition, FaceTime and iMessage are also disabled by default, but can be enabled by an administrator. The terms also specify that resources are available to help students become good digital citizens and to guide schools and parents. Parents and their students should review their school's technology policy regarding acceptable use, email, storing and charging devices, accessing content and apps with Apple School Manager.
Privacy
Apple's terms state they believe privacy is a fundamental human right, and build privacy and security into all their products from the ground up, including their apps and services for education. When schools set up accounts, devices, and apps for their students in Apple School Manager, the terms state they can be sure that Apple will use any data for educational purposes only. The terms specify a school can enable student progress recording with Schoolwork in Apple School Manager, so that app developers can privately and securely share student progress with teachers on activities, like reading a chapter in a book, completing a set of math equations, or taking a quiz, assigned in school managed environments. The terms state this data allows teachers as well as students to better understand learning progress on assigned activities, and enables teachers to provide extension activities or extra help based on student needs.
The terms state that Apple will never sell student information and will never share it with third parties to use for marketing, tracking, or advertising purposes. In addition, Apple's terms state they will never build profiles of students based on their online behavior, and they don't collect, use, or disclose student information other than to provide relevant educational services. Moreover, Apple's terms state education apps, such as Classroom and Schoolwork, do not contain any ads. However, Apple's "Limit Ad Tracking" control is enabled for all Managed Apple IDs. This means that while students using Managed Apple IDs may see contextual ads while browsing Apple News or the App Store, advertising is never targeted using their information. Lastly, apps in the Kids Category of the App Store and apps that use ClassKit to report student progress in the Schoolwork app are prohibited from serving behavioral advertisements to students.
Security
Apple's terms state that security and privacy are fundamental to the design of all Apple hardware, software, and services. Apple takes an integrated approach to ensure that every aspect of the user's experience has security and privacy built in. The terms state this approach considers the privacy and security of all users, including those within an education setting such as teachers, faculty, staff, and students. Apple's terms state they have created features and services that are designed specifically for education, including Apple School Manager, Managed Apple IDs, and Shared iPad. These capabilities are built with the same integrated approach and with additional consideration for the specific security and privacy needs of students and institutions.
Additionally, the terms state iCloud is built with industry-standard security practices and employs strict policies to protect data. iCloud secures user data by encrypting it when it's sent over the Internet, storing it in an encrypted format when kept on the server, and using secure tokens for authentication. The terms specify this means that student data is protected from unauthorized access both while it is being transmitted to devices and when it is stored in iCloud. iCloud uses a minimum of 128-bit AES encryption, and never provides encryption keys to any third parties. Lastly, Apple retains the encryption keys in our own data centers and iCloud also stores student passwords and credentials in such a way that Apple cannot read or access them.
Compliance
Apple's terms state they understand the importance of taking extra precautions to protect the privacy and safety of children using Apple products and services. Children under the age of 13 are not permitted to create their own Apple IDs, unless their parent provides verifiable consent, or their Apple ID is part of the child account creation process in Family Sharing, or they have obtained a Managed Apple ID account through their school. The terms state that in order to provide consent, a parent must review the Apple ID and Family Sharing Disclosure, Use and Disclosure of Your Child's Information, and the iTunes Store Terms and Conditions, before they can begin the Apple ID account creation process for their child.
Additionally, the Apple School Manager Agreement lays out the terms for collection and storage of student information by Apple, including data privacy provisions specific to education customers. According to the agreement, Apple acts as a data processor with respect to the data that is created in Apple School Manager and Schoolwork. The terms specify that schools can use Apple features and services for education in compliance with their obligations under COPPA and FERPA.
Lastly, Apple's terms state it's important to be aware that third-party apps may be collecting data about the student. It is the school or district's responsibility to ensure compliance with all applicable laws when using Apple in Education with third-party apps. The terms recommend schools or districts should review the terms, policies, and practices of third-party apps to understand what data they may collect from students, how such data is being used, and whether parental consent is required before use.
Data Collection
SCORE: 65%
What data does it collect?
Personally identifiable information (PII) is collected.
The categories of collected personally identifiable information are indicated.
Collection or use of data is limited to product requirements.
Geolocation data are not collected.
Biometric or health data are collected.
Behavioral data are collected.
Unclear whether this product collects sensitive data.
Non-personally identifiable information is collected.
Combined information is treated as personally identifiable information (PII).
Personal information from children under 13 years of age is collected online.
What data does it share?
Collected information is shared with third parties.
The categories of information shared with third parties are indicated.
The purpose for sharing a user's personal information with third parties is indicated.
Use of information is limited to the purpose for which it was collected.
Data are shared for analytics.
Data are shared for research and/or product improvement.
Data are shared with third-party service providers.
The roles of third-party service providers are indicated.
Social or federated login is not supported.
Contractual limits are placed on third-party data use.
How does it secure data?
A user's identity is verified with additional personal information.
Account creation is required.
Parental controls or managed accounts are available.
Two-factor account protection is available.
Unclear whether third-party contractual security protections are required.
Industry best practices are used to protect data.
Employee or physical access to user information is limited.
All data in transit are encrypted.
All data at rest are encrypted.
Unclear whether this product provides notice in the event of a data breach.
What rights do I have to the data?
Opt-in consent is requested from users at the time personal information is collected.
Users can control their information through privacy settings.
Users can create or upload content.
Users retain ownership of their data.
Processes to access and review user data are available.
Processes to modify inaccurate data are available.
A data-retention policy is available.
Processes for the school, parents, or students to delete data are available.
Processes to delete user data are available.
Processes to download user data are available.
Is the data sold?
Data are not sold or rented to third parties.
Users can opt out from the disclosure or sale of their data to a third party.
User information can be transferred to a third party.
Unclear whether users are notified if their information is transferred to a third party.
Unclear whether user information can be deleted prior to its transfer to a third party.
Unclear whether third-party transfers are contractually required to use the same privacy practices.
User information is shared in an anonymous or deidentified format.
Unclear whether the vendor describes their deidentification process of user information.
Data are shared for research and/or product improvement.
Contractual limits prohibit third parties from reidentifying deidentified information.
How safe is this product?
Users can interact with trusted users and/or students.
Users can interact with untrusted users, including strangers and/or adults.
Profile information is shared for social interactions.
Personal information is not displayed publicly.
Users can control how their data are displayed.
User-created content is reviewed, screened, or monitored by the vendor.
Unclear whether user-created content is filtered for personal information before being made publicly visible.
Unclear whether social interactions between users are moderated.
Unclear whether social interactions of users are logged.
Unclear whether users can report abuse or cyberbullying.
Are there advertisements or tracking?
Data are not shared for third-party advertising and/or marketing.
Traditional or contextual advertisements are displayed.
Behavioral or targeted advertising is not displayed.
Data are not collected by third-party advertising or tracking services.
Data are not used to track and target advertisements on other third-party websites or services.
Data profiles are not created and used for data enhancement, and/or targeted advertisements.
The vendor can send marketing messages.
Unclear whether this vendor provides promotional sweepstakes, contests, or surveys.
Users can opt out of traditional, contextual, or behavioral advertising.
Unclear whether this product provides users the ability to opt out or unsubscribe from marketing communications.
Parental Consent
SCORE: 70%
Can I provide parental consent?
Intended for children under 13.
Intended for parents or guardians.
Vendor does have actual knowledge that personal information from users under 13 years of age is collected.
Children's privacy is applicable.
Unclear whether this product indicates COPPA parental consent exceptions.
Parental consent is required.
Unclear whether this product limits parental consent with respect to third parties.
Unclear whether this product allows parents to withdraw consent for the further collection of their child's information.
Children's personal information is deleted if collected without parental consent.
Parental consent notice and method for submission are provided.
Is the product intended for school?
Unclear whether intended for students.
Unclear whether personal information or education records are collected from preK-12 students.
Unclear whether intended for teachers.
Unclear whether this product is primarily used by, designed for, and marketed toward students in grades preK–12.
Unclear whether the product creates education records.
Unclear whether this product provides notification of a contract or additional rights.
Unclear whether this product designates the vendor as a school official.
Unclear whether this product transfers parental consent obligations to the school or district.
Unclear whether the vendor indicates FERPA parental consent exceptions.
Unclear whether this product discloses directory information.
Common Sense Standard Privacy Report (SPR)
The standard privacy report (SPR) displays all the privacy practices from a product's policies in a single, easy-to-read outline. The report shows a green check mark for better privacy practices and an orange alert for risky or unclear practices. This alert indicates that more time should be focused on these particular details prior to use.