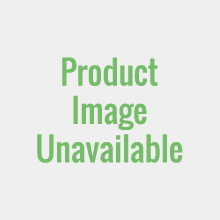 Privacy Evaluation for Google Hangouts
Last updated July 2, 2021
Overview
Google Hangouts is a free voice, text messaging, and video call service with one person or a group. Google Hangouts can be accessed through its website, and is available for download at the iOS App Store, and the Google Play Store. The Privacy Policy and Terms of Service used for this evaluation can be found on Google's website, iOS App Store, and the Google Play Store.
Google Family Link for parents is an app that lets parents or guardians create a Google Account for their child that's like a parent's account, with access to most Google services like Google Assistant. Family Link can be accessed through its website and is available for download at the iOS App Store, and the Google Play Store. The Privacy Notice for Google Accounts Managed with Family Link for Children under 13, and Family Link Disclosure for Children under 13 provide more information about the application's features. The Privacy Notice and the Google Privacy Policy both explain Google's privacy practices for a child's Google Account. To the extent there are terms that conflict, such as with respect to limitations on personalized advertising for children, the Privacy Notice takes precedence for those users. This evaluation only considers policies that have been made publicly available prior to an individual using the application or service.
Additionally, other relevant policies used for this evaluation include:
Safety
Google's terms remind parents that their child's Google Account is like their own account and offers access to many of Google's products and services, including general audience services that parents may use themselves, such as Chrome, Search, Gmail, Google Play, Hangouts, and Google Assistant. Most of these products and services have not been designed or tailored for children, and a child may use them to communicate with others or to find content that a parent may consider inappropriate.
Google's terms state many of its services let users interact with other trusted and untrusted users and share information with other people, for example, people with whom a user chooses to communicate or share content. If a user has a Google Account, they may display their profile name, profile photo, and actions a user takes on Google or on third-party applications connected to their Google Account. Additionally, a child's information, including their name, photo, email address, and Google Play purchases, may be shared with members of a family group with Google Family Link.
Google's terms remind users that when they share information publicly, their content may become accessible through search engines, including Google Search. When a user is signed in and interacts with Google services, like leaving comments on a YouTube video or reviewing a song in Google Play, their name and photo appear next to their activity. The terms state users may manage their contact information, such as their name, email, and phone number, and choose whether their name and photo appears next to their activity, like reviews and recommendations, that may also appear in ads depending on their shared endorsements setting.
The terms also state a child will be able to share information, including photos, videos, audio, and location, publicly and with others, when signed in with their Google Account. When a child shares information publicly, it may be accessible through search engines like Google Search. Google Dashboard is a service that allows users to manage information associated with specific products and control what others see about a user across Google services. In addition, the terms state that Google provides "My Activity" controls that allow users to review and control data that are created when they use Google services, like searches they have done, or visits to Google Play. Users can also browse by date and by topic, and delete part or all of their activity on Google services.
Google provides additional safety resources for families:
Privacy
Google's terms state they build a range of services that help millions of people daily to explore and interact with the world in new ways. The terms state Google understands it needs to build privacy that works for everyone, which is a responsibility that comes with creating products and services that are free and accessible for all. The terms also state that users may provide information to Google which personally identifies them, such as their name, email address, or billing information, or other data that can be reasonably linked to a user by Google, such as information they associate with their Google Account.
In addition, Google's terms state they collect information about a child's activity in their services, which they use to do things like recommend apps they might like on Google Play. A child's activity information that they collect may include things like search terms, videos they watch, voice and audio information when they use audio features, people with whom they communicate or share content, and Chrome browsing history they've synced with their Google Account. If a child uses Google's services to make and receive calls or send and receive messages, for example by using Google Hangouts, Google may collect telephony log information. The terms state a child can visit their Google Account to find and manage activity information that is saved in their account and parents can also manage their activity information by signing in to their child's Google Account.
When it comes to privacy, Google's terms state they know one size doesn't fit all. Every Google Account is built with on/off data controls, so users can choose the privacy settings that are right for them. And as technology evolves, Google's terms state its privacy controls evolve as well, ensuring that privacy is always an individual choice that belongs to the user. The terms state Google may use users' personal information to provide third-party marketing, but disclose they do not sell users' personal information to third parties. In addition, the terms state Google may display targeted advertisements to users, but that users can modify their interests, and choose whether their personal information is used to make ads more relevant to them, and turn on or off certain advertising services. The terms also state that Google allows specific partners to collect information from a user's browser or device for advertising and measurement purposes using their own cookies or similar technologies.
However, Google's terms state they will not serve personalized ads to a child, which means ads will not be based on information from a child's account. Instead, ads may be based on information like the content of the website or app a parent's child is viewing, the current search query, or general location (such as city or state). Additionally, the terms state Google does not collect or use data in Google Cloud or G Suite services for advertising purposes and there are no ads in G Suite Services or Google Cloud Platform. Lastly, Google's terms state they don't show users personalized ads based on sensitive categories, such as race, religion, sexual orientation, or health.
Google provides additional privacy resources:
Security
Google's terms state they respect the privacy of their users, which means protecting the data they trust Google with. To keep every Google product and service secure for their users, the terms state Google engineers and employs one of the most advanced security infrastructures in the world. This means constantly strengthening Google's built-in security technologies to detect and protect against evolving online threats before they ever reach Google's users. However, the terms state keeping users safe online doesn't stop with Google – it extends to the whole Internet. The terms also state Google shares their security learnings, experiences, and tools with partners, organizations, and competitors around the world, because Internet-wide security demands industry-wide collaboration.
The terms state Google reviews their information collection, storage, and processing practices, including physical security measures, to prevent unauthorized access to their systems. Google's terms state they restrict access to personal information to Google employees, contractors, and agents who need that information in order to process it. Anyone with this access is subject to strict contractual confidentiality obligations and may be disciplined or terminated if they fail to meet these obligations. Before onboarding third-party subprocessors, Google conducts an audit of the security and privacy practices of subprocessors to ensure subprocessors provide a level of security and privacy appropriate to their access to data and the scope of the services they are engaged to provide. In addition, the terms state Google uses encryption to keep users' data private while in transit with SSL (Secure Sockets Layer)/TLS (Transport Layer Security) and while stored on their servers. The terms state that if Google becomes aware of a data breach incident, Google will notify users of the incident promptly and without undue delay, and promptly take reasonable steps to minimize harm and secure users' data.
Google provides additional security resources:
Compliance
Google's terms state they know it's important for parents and guardians to understand what personal information they collect in association with their child's Google Account, why they collect it, and how parents can update, manage, export, and delete that information. If a parent or guardian creates a new account for their child with Family Link, they can access, update, remove, and export their child's information by signing into their Google Account. As part of the account creation process, the terms state Google may ask for personal information like first and last name, email address, and birthdate. Google may also use payment information to verify that a user meets age requirements, if, for example, if a user enters an incorrect birthday indicating they are not old enough to have a Google Account.
When a child turns 13, they are eligible to manage their account on their Google own. In addition, the terms state parents and guardians can also use the Family Link app or Family Link settings on the web to edit or modify their child's Google Account information, review app activity and app permissions, and manage their child's ability to grant certain permissions to apps to do things like access information from their child's Android device (such as location, microphone, and contacts). Parents can also use Family Link to help manage their child's access to certain features, apps, and services on Android, or change their Android permissions. Lastly, the terms state if at any time a parent or guardian wishes to stop further collection or use of their child's information, they can delete their child's Google Account by clicking "Delete account" on their child's Account Info page in Family Link or on the Family group page in My Account.
Google provides additional family resources:
Data Collection
SCORE: 65%
What data does it collect?
Personally identifiable information (PII) is collected.
The categories of collected personally identifiable information are indicated.
Collection or use of data is limited to product requirements.
Geolocation data are collected.
Biometric or health data are collected.
Behavioral data are collected.
Sensitive data are collected.
Non-personally identifiable information is collected.
Opt-in consent is requested from users at the time personal information is collected.
Personal information of users is collected by a third party.
What data does it share?
Collected information is shared with third parties.
The categories of information shared with third parties are indicated.
The purpose for sharing a user's personal information with third parties is indicated.
The categories of third parties that receive personal information are indicated.
Data are shared for analytics.
Data are not shared for research and/or product improvement.
Data are shared with third-party service providers.
The roles of third-party service providers are indicated.
Social or federated login is supported.
Contractual limits are placed on third-party data use.
How does it secure data?
A user's identity is verified with additional personal information.
Account creation is required.
Parental controls or managed accounts are available.
Two-factor account protection is available.
Third-party contractual security protections are required.
Industry best practices are used to protect data.
Employee or physical access to user information is limited.
All data in transit are encrypted.
All data at rest are encrypted.
Notice is provided in the event of a data breach.
What rights do I have to the data?
Users can create or upload content.
Users retain ownership of their data.
Processes to access and review user data are available.
Processes to modify inaccurate data are available.
A data-retention policy is available.
Processes for the school, parents, or students to delete data are available.
A user's data are deleted upon account cancellation or termination.
Data are deleted when no longer necessary.
Permissions, roles, or access controls are available to restrict who has access to data.
Processes to download user data are available.
Is the data sold?
Data are not sold or rented to third parties.
Users can opt out from the disclosure or sale of their data to a third party.
User information can be transferred to a third party.
Users are notified if their information is transferred to a third party.
Unclear whether user information can be deleted prior to its transfer to a third party.
Third-party transfer is contractually required to use the same privacy practices.
User information is shared in an anonymous or deidentified format.
Unclear whether the vendor describes their deidentification process of user information.
Data are not shared for research and/or product improvement.
Unclear whether contractual limits prohibit third parties from reidentifying deidentified information.
How safe is this product?
Users can interact with trusted users and/or students.
Users can interact with untrusted users, including strangers and/or adults.
Profile information is shared for social interactions.
Personal information is displayed publicly.
Users can control how their data are displayed.
User-created content is reviewed, screened, or monitored by the vendor.
Unclear whether user-created content is filtered for personal information before being made publicly visible.
Social interactions between users are not moderated.
Social interactions of users are logged.
Users can report abuse or cyberbullying.
Are there advertisements or tracking?
Data are shared for third-party advertising and/or marketing.
Traditional or contextual advertisements are displayed.
Behavioral or targeted advertising is displayed.
Data are collected by third-party advertising or tracking services.
Data are used to track and target advertisements on other third-party websites or services.
Data profiles are created and used for data enhancement, and/or targeted advertisements.
The vendor can send marketing messages.
The vendor does provide promotional sweepstakes, contests, or surveys.
Users can opt out of traditional, contextual, or behavioral advertising.
Users can opt out or unsubscribe from marketing communications.
Parental Consent
SCORE: 65%
Can I provide parental consent?
Intended for children under 13.
Personal information from children under 13 years of age is collected online.
Unclear whether intended for parents or guardians.
Vendor does have actual knowledge that personal information from users under 13 years of age is collected.
Children's privacy is applicable.
Parental consent is required.
Unclear whether this product limits parental consent with respect to third parties.
Parents can withdraw consent for the further collection of their child's information.
Unclear whether this product deletes children's personal information if collected without parental consent.
Parental consent notice and method for submission are provided.
Is the product intended for school?
Unclear whether intended for students.
Unclear whether personal information or education records are collected from preK-12 students.
Unclear whether intended for teachers.
Unclear whether this product is primarily used by, designed for, and marketed toward students in grades preK–12.
Unclear whether the product creates education records.
Unclear whether this product provides notification of a contract or additional rights.
Unclear whether this product designates the vendor as a school official.
Unclear whether this product transfers parental consent obligations to the school or district.
Unclear whether the vendor indicates FERPA parental consent exceptions.
Unclear whether this product discloses directory information.
Common Sense Standard Privacy Report (SPR)
The standard privacy report (SPR) displays all the privacy practices from a product's policies in a single, easy-to-read outline. The report shows a green check mark for better privacy practices and an orange alert for risky or unclear practices. This alert indicates that more time should be focused on these particular details prior to use.