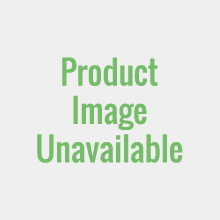 Privacy Evaluation for Zoom for Education
Last updated August 9, 2021
Overview
Zoom is a video communications cloud platform for video and audio conferencing, chat, and webinars across mobile, desktop, and room systems. Zoom does not allow children under the age of 16 to sign up for their own accounts. The terms state schools and districts can use Zoom with a school subscriber account that protects student data under an additional Zoom for K-12/Primary and Secondary Schools Privacy Statement that provides schools and districts with video communications to support traditional, virtual, and hybrid classrooms, distance learning, educational office hours, guest lectures, and more.
Zoom can be accessed through its website, and is available for download at the iOS App Store, and the Google Play Store. The Privacy Policy and Terms of Use used for this evaluation can be found on Zoom's website, Chrome Web Store, and the Firefox Add-ons. This evaluation only considers policies that have been made publicly available prior to an individual using the application or service. Where terms differ, as with the limitations on advertising in K-12 Accounts, the K-12/Primary and Secondary Privacy Statement takes precedence.
Additionally, other relevant policies used for this evaluation include:
Safety
Zoom's terms provide that Zoom uses tools to automatically scan content such as virtual backgrounds, profile images, and files uploaded or exchanged through chat, for the purpose of detection and preventions of Zoom's terms or policies and illegal or other harmful activity. Additionally, the terms provide that Zoom's employees may investigate such content for legal, safety, or security reasons. The terms also provide that Zoom gives account owners controls and features that they can use to determine whether certain types of content, such as recordings or out-of-meeting messages, can be created or sent, and what third-party apps can be used for meetings and webinars hosted on their accounts.
Privacy
Zoom's terms provide that when creating a K-12 Account under the direction of a School Subscriber, the K-12 Account User must provide certain information, such as K-12 Account User's first and last name, school or district name, job title, school issued-email address, and information about the school's location. According to the terms, Zoom uses personal information collected from and about Student Users only as needed to deliver the functionality of the Zoom platform, operate the business including to enhance or improve the Zoom Services, and as directed by School Subscribers. Also, Zoom's terms provide that they never sell student user's personal information or use student personal information to deliver behavioral advertising. Moreover, the terms provide that there are no third-party advertising or analytics cookies on Zoom's product pages.
Security
Zoom's terms state that Zoom will maintain reasonable physical and technical safeguards to prevent unauthorized disclosure of or access to content, in accordance with industry standards. Further, Zoom's terms provide that Zoom will notify you if Zoom becomes aware of unauthorized access to content. Zoom's terms provide that Zoom offers a range of authentication methods such as SAML, OAuth, and/or Password-based which can be individually enabled/disabled for an account. Additionally, the terms provide that users authenticating with username and password can also enable Two-Factor Authentication (2FA) as an additional layer of security to sign in. The terms also state that Zoom offers several tools to protect your meetings, helping manage participant activity and information sharing.
Compliance
Zoom's terms provide that users can access, modify, erase, and export their personal data at any time and students' personal information is not used for any marketing or advertising. Also, the terms say that aside from providing services to K-12 students through school subscribers, Zoom does not knowingly allow children under the age of 16 to sign up for their own accounts. However, schools and districts should be aware that the terms require the "school subscriber"—typically the students' school, school district, or teacher—to contractually consent to Zoom's information practices on behalf of students' parents.
Data Collection
SCORE: 65%
What data does it collect?
Personally identifiable information (PII) is collected.
The categories of collected personally identifiable information are indicated.
Collection or use of data is limited to product requirements.
Geolocation data are not collected.
Unclear whether this product collects biometric or health data.
Interactions, behaviors, or usage analytics data are collected.
Sensitive data are collected.
Data is automatically collected.
Opt-in consent is requested from users at the time personal information is collected.
Personal information of users is collected by a third party.
What data does it share?
Collected information is shared with third parties.
The categories of information shared with third parties are indicated.
The purpose for sharing a user's personal information with third parties is indicated.
The categories of third parties that receive data are indicated.
Data are shared for analytics.
Unclear whether data are shared for research and/or product improvement.
Third-party services are used to support the product.
The roles of third-party service providers are indicated.
Third-party login is supported.
Contractual limits are placed on third-party data use.
How does it secure data?
A user's identity is verified with additional personal information.
Account creation is required.
Managed accounts are available.
Multi-factor account protection is available.
Third-parties with access to information are required to provide the same security protections as the company.
Reasonable security practices are used to protect data.
Employee or physical access to user information is limited.
All data in transit are encrypted.
All data are stored in an encrypted format.
Notice is provided in the event of a data breach.
What rights do I have to the data?
Users can create or upload content.
Users retain ownership of their data.
Processes to access or review user data are available.
Processes to modify data are available for authorized users.
A data-retention policy is available.
Processes for authorized users to delete data are available.
A user's data are deleted upon account cancellation or termination.
Data are deleted when no longer necessary.
Methods are available to restrict who has access to data.
Processes to download user data are available.
Is the data sold?
Personal information is not sold or rented to third parties.
Users can opt out from the disclosure or sale of their data to a third party.
User information can be transferred to a third party in the event of a merge, acquisition, or bankruptcy.
Unclear whether users are notified if their information is transferred to a third party.
Unclear whether user information can be deleted prior to its transfer to a third party.
Third-party transfer is contractually required to use the same privacy practices.
Unclear whether user information that is shared is shared in an anonymous or de-identified format.
Unclear whether the company describes their de-identification process of user information.
Unclear whether data are shared for research and/or product improvement.
Unclear whether contractual limits prohibit third parties from reidentifying or de-identified information.
How safe is this product?
Users can interact with trusted users.
Users can interact with untrusted users, including strangers and/or adults.
Profile information must be shared for social interactions.
Personal information can be displayed publicly.
Users can control how their data are displayed to others.
User-created content is not reviewed, screened, or monitored by the company.
Unclear whether user-created content is filtered for personal information before being made publicly visible.
Unclear whether social interactions between users are moderated.
Social interactions of users are logged.
Users can report abuse or cyberbullying.
Are there advertisements or tracking?
Personal information is not shared for third-party marketing.
Traditional or contextual advertisements are displayed.
Personalised advertising is not displayed.
Data are not collected by third-parties for their own purposes.
Users's information is not used to track and target advertisements on other third-party websites or services.
Data profiles are not created and used for personalised advertisements.
The company cannot send marketing messages.
The company does not provide promotional sweepstakes, contests, or surveys.
Users can opt out of contextual, or personalised advertising.
Users can opt out or unsubscribe from marketing communications.
Parental Consent
SCORE: 65%
Can I provide parental consent?
Intended for children under 13.
Personal information from children under 13 years of age is collected.
Unclear whether intended for parents or guardians.
Company does have actual knowledge that personal information from users under 13 years of age is collected.
The company does provide a section, heading, or separate policy for children in their policies.
Parental consent is required before personal information is collected or disclosed.
Unclear whether this product limits parental consent with respect to third parties.
Unclear whether this product allows parents to withdraw consent for the further collection of their child's information.
Children's personal information is deleted if collected without parental consent.
Parental consent notice and method for submission are provided.
Is the product intended for school?
Intended for students.
Personal information or education records are collected from preK-12 students.
Intended for teachers.
Product is primarily used by, designed for, and marketed toward students in grades preK–12.
Processes to enter education records into the product are described.
Additional rights or protections may be provided with an additional school contract.
Company is designated as a school official.
Parental consent obligations are transferred to the school or district.
Individual Control
SCORE: 90%
Can I control the use of my data?
Users can control the use of their information through privacy settings.
Use of information is limited to the purpose for which it was collected.
The context or purpose for which data are collected is indicated.
Unclear whether company may combine data with additional data from third-party sources.
Combined information is treated as personally identifiable information (PII).
Notice is provided if the context in which data are collected changes.
Consent is obtained if the practices in which data are collected change.
A grievance or remedy mechanism is available for users to file a complaint.
Users can request to know what personal information has been shared with third parties.
Notice is provided in the event the company receives a government or legal request for a user's information.
Common Sense Standard Privacy Report (SPR)
The standard privacy report (SPR) displays all the privacy practices from a product's policies in a single, easy-to-read outline. The report shows a green check mark for better privacy practices and an orange alert for risky or unclear practices. This alert indicates that more time should be focused on these particular details prior to use.